A Multi-Disciplinary Approach to Knee Pain Treatment
A Multi-Disciplinary Approach to Knee Pain Treatment
Written By Regenerate Wellness on February 12, 2022
---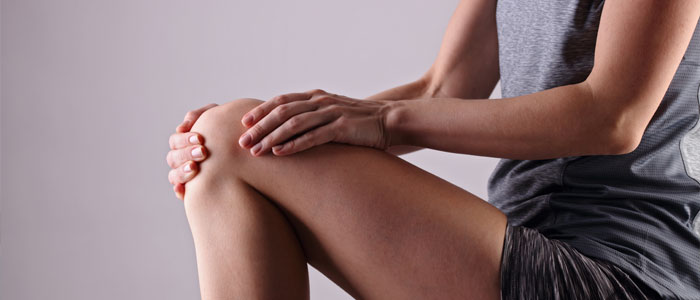 If you struggle with knee pain, you aren't alone. This condition affects millions of Americans every year and can range from mild to debilitating. Injuries from sports or work can damage the function in your knees. In other cases, conditions like arthritis and torn ligaments can make knee pain much harder to deal with. The team at Regenerate Wellness in Fort Lauderdale specializes in helping patients beat knee pain and get back to doing the things they love.
Should I See a Chiropractor for Knee Pain?
Our chiropractors are trained to understand ailments in your joints, including the knee. Seeing a chiropractor for knee pain can be a great way to receive natural treatment without the need for surgery or addictive painkillers.
It's important to remember that pain does not always go away on its own. To keep your knee pain from worsening (or if it is already chronic) the best thing you can do is schedule an appointment for chiropractic care.
Knee Pain Treatments at Regenerate Wellness
Our expert team has spent years discovering the best knee pain treatments that can help improve just about any condition. Our chiropractic office in Fort Lauderdale is happy to provide the following treatments for patients with knee pain:
Knee bracing
Laser therapy
Manual manipulations
Exercise and rehab
Natural anti-inflammatories
We pride ourselves on providing knee pain treatment that is both non-invasive and non-addictive. Our goal is to target your pain at the source. While painkillers treat the symptoms of your problem, our various techniques work to improve your condition in the long-term.
Say Goodbye to Knee Pain
Regenerate Wellness is Fort Lauderdale's choice for state of the art regenerative medicine. We have seen thousands of patients for knee pain and have worked with each one of them to find a treatment plan that works for them. Our team provides holistic and quality chiropractic care to suit your needs. Most patients report that their knee pain improves after just a few visits.
Whether you need simple adjustments or physical therapy, the team at Regenerate Wellness is here for you. Schedule an appointment for knee pain treatment online or call us at (954) 514-7306.

Posted In: Regenerative Joint Pain Therapy Deep Tissue Manual Therapy Laser Therapy Knee Pain