Are Knee Injections Right for You? How PRP Helps Knee Pain
Are Knee Injections Right for You? How PRP Helps Knee Pain
Written By Regenerate Wellness on April 12, 2022
---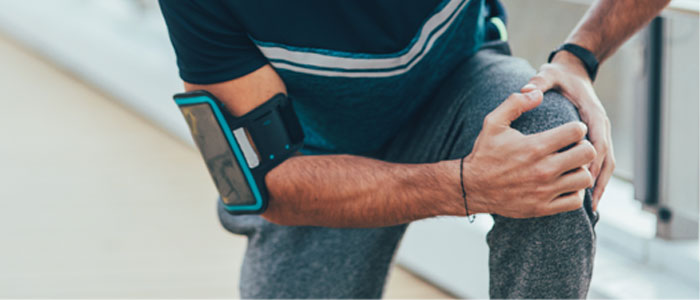 Knee pain is an issue that affects millions of Americans. Whether your knees are failing as a result of aging or an injury, you don't have to suffer in pain. Regenerate Wellness utilizes PRP injections in Fort Lauderdale to treat knee pain, allowing you to get back to doing the things you love. Schedule an appointment today to see how we can help you.
What Are PRP Injections?
PRP stands for platelet-rich plasma. PRP is collected from the patient's own blood sample. Our clinicians place it into a centrifuge to separate the platelet-rich plasma from the rest of the blood. We then inject the PRP into the parts of your knees that are giving you trouble.
There are numerous benefits to PRP injections, including treatment for knee pain. Hormones and bioproteins in the PRP work to boost the healing process. This promotes the strengthening of your knee joint and surrounding ligaments, which decreases pain over time.
If you have recently undergone knee surgery, PRP can accelerate the healing process and reduce recovery time. For patients who have suffered a sports-related accident, PRP injections can treat a number of musculoskeletal issues so you can get back on the game faster.
Safe PRP Injections for Knee Pain Treatment
Regenerate Wellness has a trained team of clinicians who perform PRP injections daily. We understand that some patients are hesitant to receive injections, which we understand. Our staff take great care to provide a comforting atmosphere, so you feel at ease during the procedure.
Our goal is to reduce your knee pain and promote your body's natural healing abilities. We are excited to offer patients in southern Florida these innovative treatments for their knee pain.
Knee Pain Treatment in Fort Lauderdale
Regenerate Wellness offers state-of-the-art regenerative medicine for patients in Fort Lauderdale and surrounding cities. Over the years, we have helped thousands of patients achieve their aesthetic goals and reduce their pain. From Botox to PRP injections, our office is ready to help you become the healthiest version of you possible.
See how PRP injections can treat your knee pain by scheduling an appointment online or by calling (954) 514-7306.

Posted In: Regenerative Joint Pain Therapy Knee Pain PRP Injection