How to Avoid Surgery for Shoulder Pain and Knee Pain
How to Avoid Surgery for Shoulder Pain and Knee Pain
Written By Regenerate Wellness on December 9, 2021
---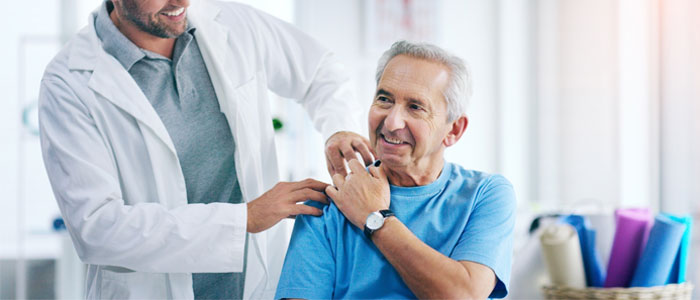 Living with shoulder or knee pain decreases your range of motion and makes it uncomfortable to do everyday activities, such as chores and exercising. This can drastically reduce your quality of life, especially if your pain lasts for an extended amount of time.
Surgery is an option to treat shoulder and knee pain, but it has many downsides. It's invasive, expensive, inherently risky, and the recovery time can last quite a while. Regenerate Wellness offers several alternatives to surgery that can effectively reduce your shoulder and knee pain.
Here are some of the treatment options our experienced team can provide to help you feel your best.
Regenerative Joint Pain Therapy
Regenerative medicine activates your body's natural healing abilities to help you recover from your ailments. Hyaluronic acid (HA) can reduce inflammation in your shoulder or knee, taking pressure off the joint and reducing pain in the area. The body naturally produces hyaluronic acid to lubricate certain areas, such as joints, making them more flexible and elastic. Joint pain therapy with hyaluronic acid stimulates your body's healing process to help your joints feel better, faster. Often, patients only need one injection to notice improvements in their health and overall well-being.
Deep Tissue Manual Therapy
Chiropractic care and massage therapy can be used together to treat a wide range of conditions, including shoulder and knee pain. Massage therapy reduces pain by relaxing tight muscles, joints, and tendons. Chiropractic treatment involves making adjustments to a misaligned joint to improve range of motion and promote healthy functioning.
Laser Therapy
During laser therapy, we use an infrared light to increase metabolic activity within the cells. This reduces inflammation, swelling, and pain in the targeted area. This treatment is completely painless; it creates a warm sensation and some patients even find it soothing. Unlike some other types of therapy, many laser therapy patients notice improvements after their first treatment.
We Can Treat Your Shoulder and Knee Pain Without Surgery
If you suffer from shoulder or knee pain, surgery isn't the only treatment option. The medical professionals at Regenerate Wellness in Fort Lauderdale, FL, can effectively treat your pain without performing any surgery. We'll carefully assess your shoulder or knee and come up with a custom treatment plan to reduce your pain.
Contact us to schedule an appointment today!

Posted In: Regenerative Joint Pain Therapy Deep Tissue Manual Therapy Massage Therapy Laser Therapy Shoulder Pain Knee Pain